In 2018, funding in US based construction companies hit $3.1 billion, up from $731 million in 2017. Despite this recent boom in construction technology investment, there is still plenty of room for the sector to grow. Below are some of our favorite startups to watch in this space as we approach 2020.


SenSat  
Founded in London in 2015, this young geospatial technology startup digitises real-world places for infrastructure projects. With Series A funding round led by the Chinese giant Tencent, SenSat is definitely a company to keep an eye on.  
SenSat creates digital twins of locations that their clients are working on. Effectively, this means they translate the real world environment into a version that can be understood by computers and therefore, used to train machine learning and artificial intelligence algorithms. As stated by co-founder and CEO, James Dean, SenSat's goal is to create "an intelligent eco-system that translates the real world into a version understandable to AI".  
Take a look at SenSat's website! 


2. Eave  
Founded in 2015 by Dr. David Greenberg, Eave is on a mission to prevent loneliness and isolation caused by hearing loss.  
Eave is developing the next generation of hearing protection and communication technology to keep workers protected in occupational risk zones, such as construction sites. By using their peak noise monitoring and mapping platform, along with their intelligent ear defenders, Eave is leading the way in next generation ear protection on at risk sites.  
Check out Eave's website for more information! 


3. Buildsafe  
Founded in 2015, this technology startup helps contractors provide quality and safety in their construction projects.  
Native to Sweden, Buildsafe provides a digital tool that makes it easy for contractors to report, analyse, and resolve risks and disturbances on construction sites. By bringing data into a centralised platform, sorting it, and visualising it through graphs and metrics, the company makes it easy to identify trends, track compliance, and evaluate suppliers.  
Check out Buildsafe here!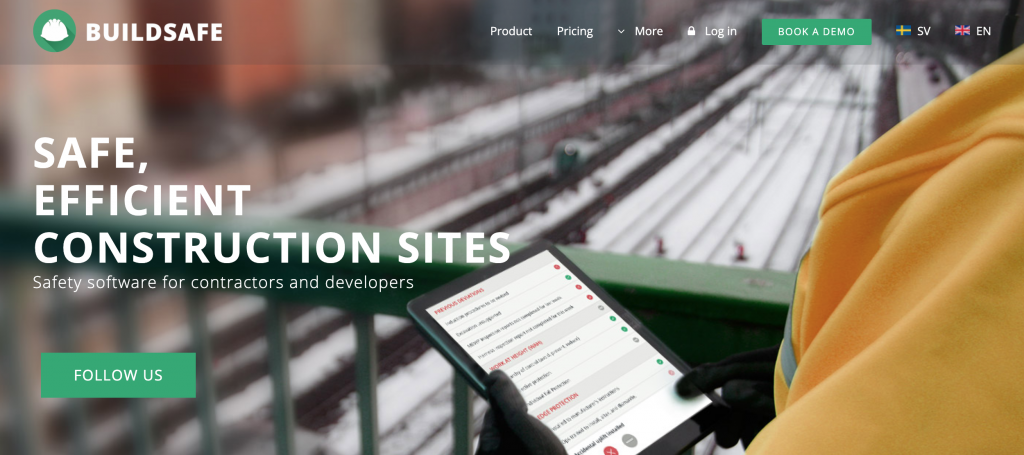 4. nPlan  
nPlan was founded in 2017 and uses machine learning to analyse construction schedules, determine where the biggest risks lie, and then suggest improvements to clients. By utilising all available data in construction schedules, this young construction tech company aims to optimise planning schedules in construction.  
On a mission to improve decision quality in construction and understand how knowledge is retained across key stakeholders, nPlan has exciting times ahead. After closing out a good 2018 with proof that their technology works, the future looks bright.  
Learn more about nPlan here!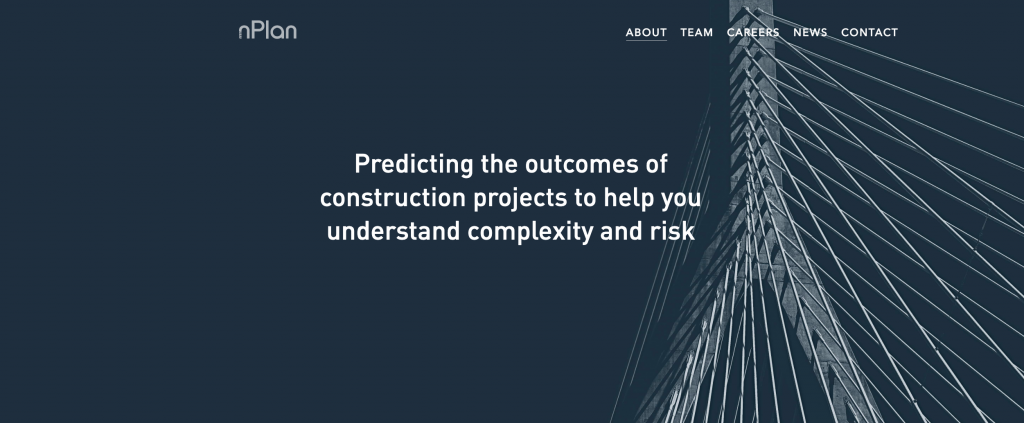 5. Qualis Flow 
Founded in 2018, we use IoT and machine learning to track and monitor environmental data on construction sites. Our cloud-based environmental risk management platform allows projects to remain environmentally compliant and make significant monetary savings in the process.  
The Qflow platform's machine learning engine enables construction teams to collect environmental data from construction sites and uses that data to run predictive analysis of environmental risk factors on construction projects. Additionally, the platform allows project teams to monitor their environmental compliance in real time, and receive real time alerts when a non-conformance is discovered.

Because we are based in the cloud, anyone involved in the project can access the data and insights from anywhere, off any device. This helps contractors utilize their time more efficiently and helps them avoid wasting money and resources.  

Want a demo of Qflow? Click here to book one.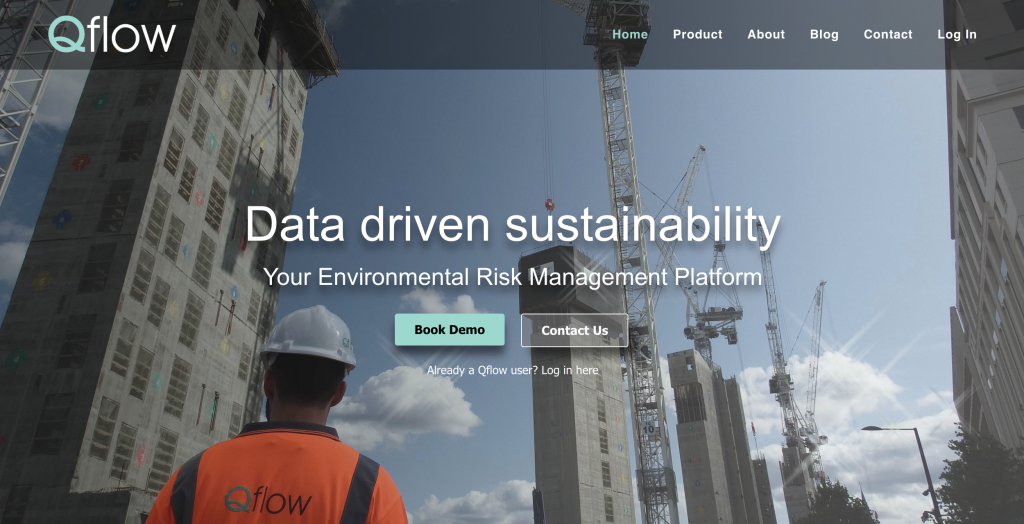 There are plenty more companies in this space doing great things and we are excited for each and every one of them. Rebuilding an industry is a team effort. No company can do it single handedly. The construction industry will have a massive amount of support from new companies in 2020 to take big strides forward. We are thrilled to be a part of this and improve the way we build our cities, for the benefit of people and environment!