Your Environmental Risk Management Platform
Data driven sustainability
Your Environmental Risk Management Platform
Your Environmental Risk Management Platform
Data driven sustainability
Your Environmental Risk Management Platform
Creating Smart Construction Sites
The environmental risk management platform that holistically tracks, monitors, and predicts project environmental risk. Qflow's online platform enables construction projects to stay compliant and manage their environmental impact.
From dusty, noisy, wasteful construction to an industry that is proactive, and in control of its impact, both social and environmental.  
What has Qflow done for its clients?
Average savings per project per year
Total number of waste and material deliveries tracked by Qflow
Total non-compliances discovered by Qflow
As part of the inaugural Engineering Talent Awards, hosted by Equal Engineers, Qflow was names the Best Innovation of the Year! Click the photo above to read more about it.
"Total direct savings made by Qflow over one year was £54,000 including time and timber savings with additional savings of £136,000 in avoided disruption"
- Canary Wharf Contractors
"Qflow has provided us with more accurate waste data, enabling our team to deliver better forecasts of waste transfers, while reducing  administrative errors."
"Mace's Woolwich Creative District project team have implemented 'Qualis Flow' software to monitor key project sustainability data"
"From the data captured by Qflow, we are able to accurately identify the site's concrete 'consumption', enabling a more accurate reflection of the projects embodied carbon"
We are on a mission to revolutionise the way we build our cities to create a more sustainable construction industry.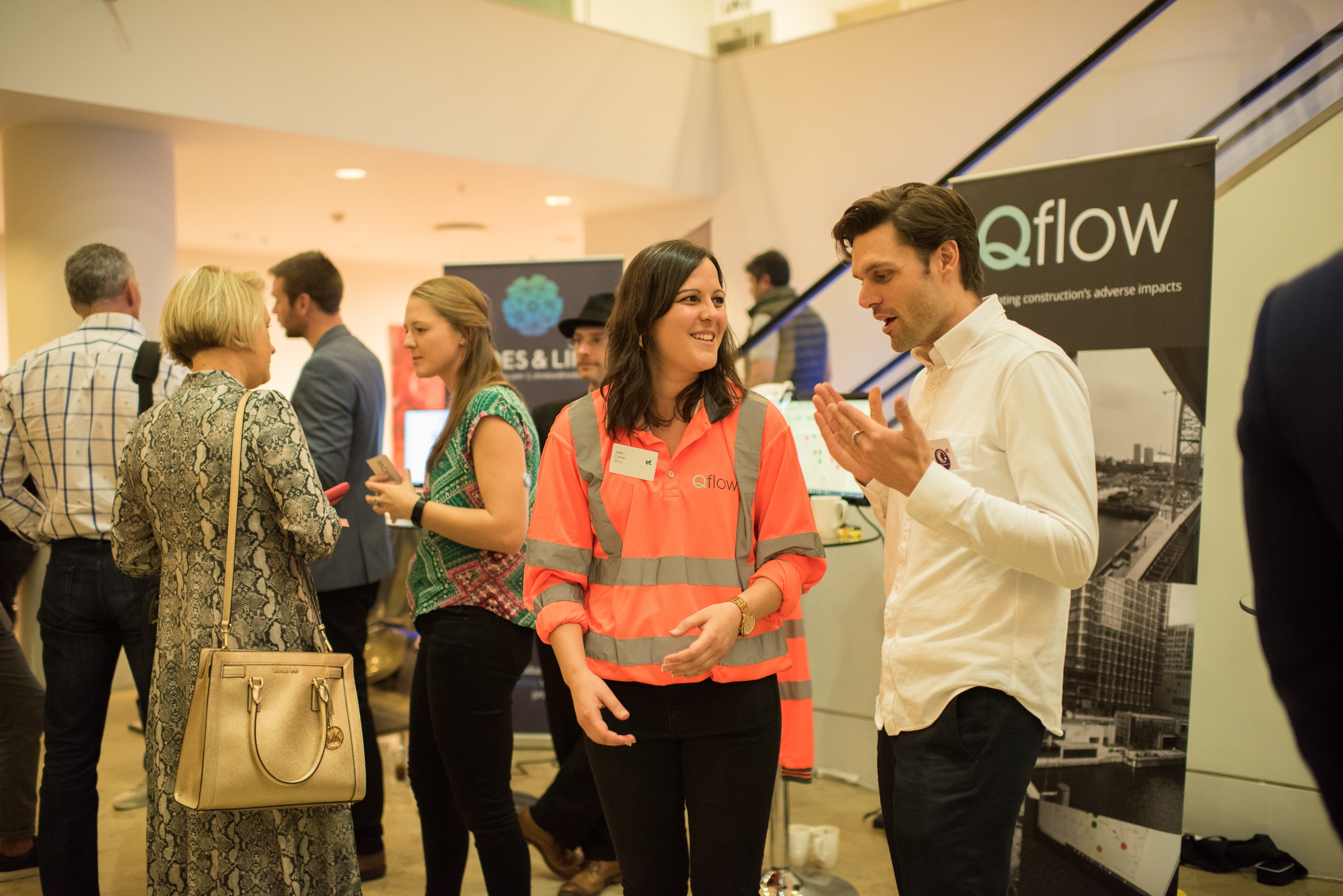 Sustainable construction is within reach
Want to learn more about Qflow?
Sign up for the Qualis Flow newsletter