Ineffective waste management puts a pause on sustainability goals.
The construction sector is at a turning point. It is a cornerstone of society and vital for growth and prosperity, without it, humanity stagnates, but currently, our industry needs help.
The construction industry generates 62% of the UK's waste and 32% of all waste sent to landfill. Diversion from landfill is sitting at 87% – but with 13% of all construction waste going direct to landfill, this is far below the 99% target.
To achieve environmental targets, supporting the circular economy and closely managing how construction waste is disposed of or repurposed will be essential.
Download the UK Construction Industry Annual Waste Report 2023
By submitting this form, you consent to receive marketing updates. You can unsubscribe at any time. Please review our Privacy page for more information
Our latest report, '
The UK Construction Industry Annual Waste Report 2023
', puts a spotlight on how the sector is falling short of these targets, with findings revealing that one-third of Waste Transfer Notes are incomplete – meaning it's currently impossible to truly track how waste is being handled, where it is sent, or what type of waste it is.
Furthermore, we have looked at how waste facilities are failing to support a circular economy, with only residential construction waste showing any significant reuse of materials (9.2%).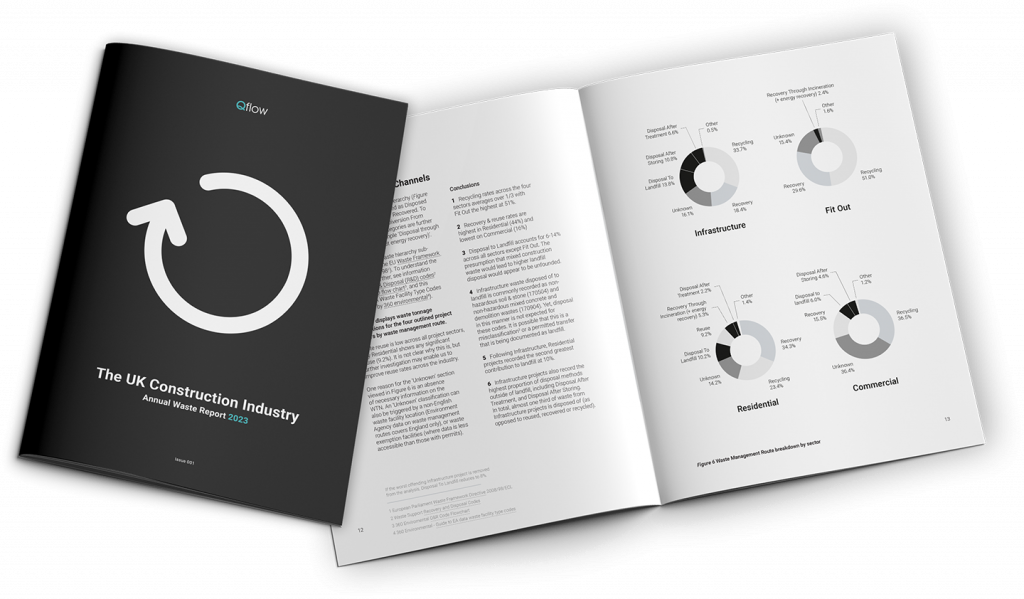 Qflow's report is the first of its kind, analysing construction waste management over the last five years to support a construction sector that works in synergy with its environment.
Download this report to see the bigger picture, including:

"When we started this analysis, we knew it was going to highlight some pretty shocking practices, but I wasn't prepared for this level of non-compliance! As an industry, construction consumes over 40% of the world's raw resources and accounts for over 40% of landfill waste.

Without good data on what's happening to all this waste, we don't have a chance of reducing it or improving material reuse and recycling.

We hope that with the insights shared today, and by helping the industry get better data far more easily, we can work together with the regulators, industry bodies, developers and contractors to really transform construction from a linear and wasteful industry to one that is circular and low carbon."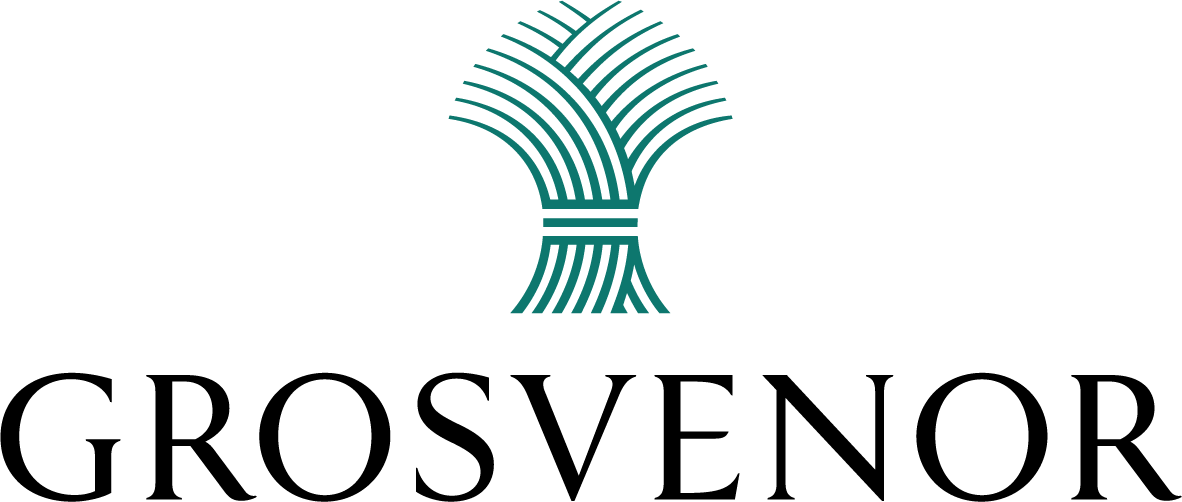 Grosvenor is an international organisation spanning urban property, food and agtech, rural estate management, and support for philanthropic initiatives.

IEMA is the worldwide alliance of environment and sustainability professionals, working to increase sustainability and climate awareness.

Morgan Sindall is a group of specialist businesses, delivering construction and regeneration across the UK for the public, commercial and regulated sectors.

SystemIQ: Systemiq was founded as the system change company, to help design and build that better economy. Systemiq seeks to bring speed and scale to transforming five systems that shape how we live and work: energy, nature and food, materials, urban areas, and finance.

Qflow is a digital platform enabling construction teams to collect real-time materials and waste data during construction, enabling project teams to make informed decisions on cost, carbon, and quality.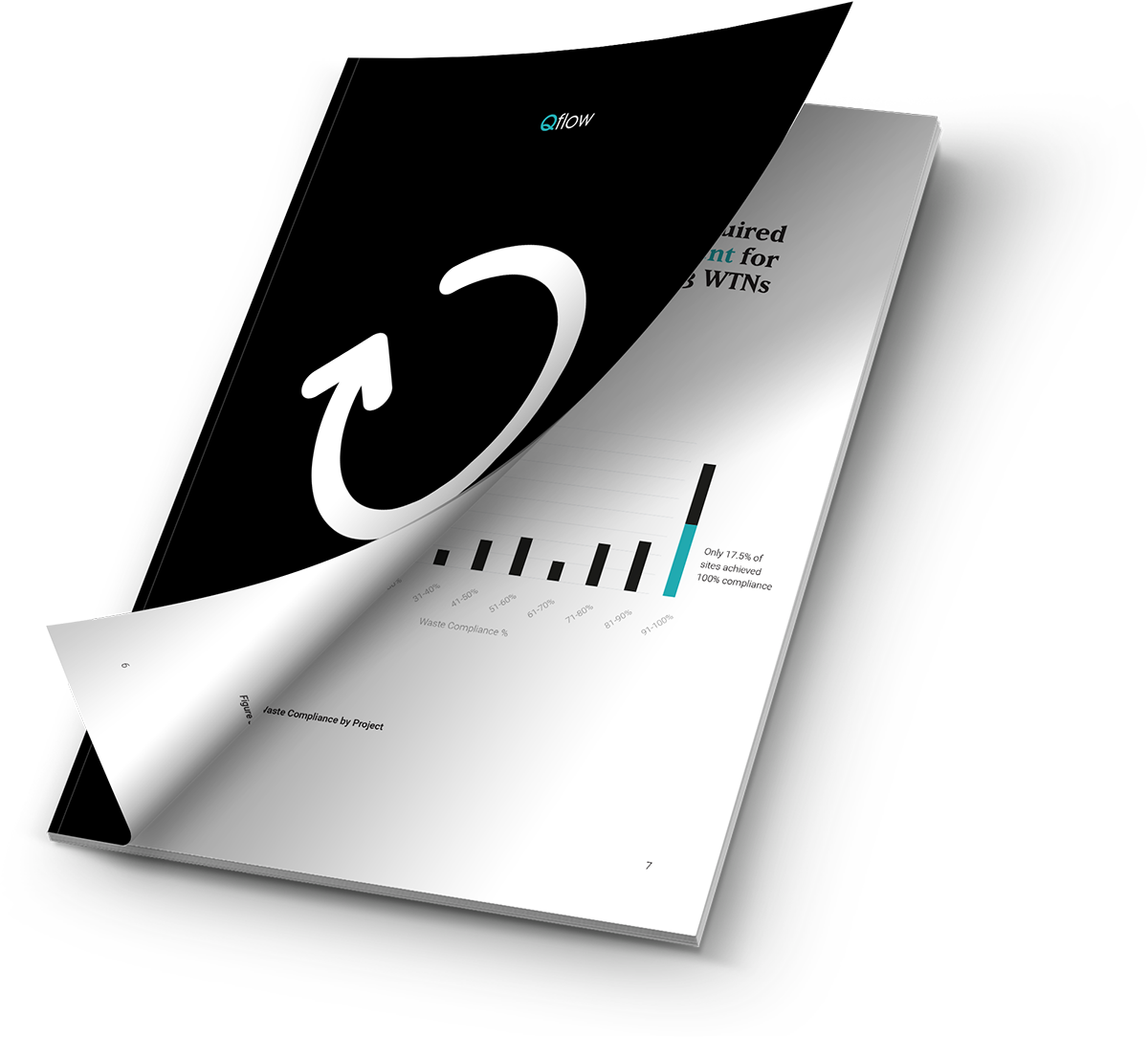 Register below to download the UK Construction Industry Annual Waste Report 2023
By submitting this form, you consent to receive marketing updates. You can unsubscribe at any time. Please review our Privacy page for more information
Get your sustainability score today
Take our 2 minute quiz and we'll send you a free report showing your sustainability readiness