How Qflow can work for you
Accurate & quality materials data in minutes
Integrates with business intelligence tools
Reporting that tells a story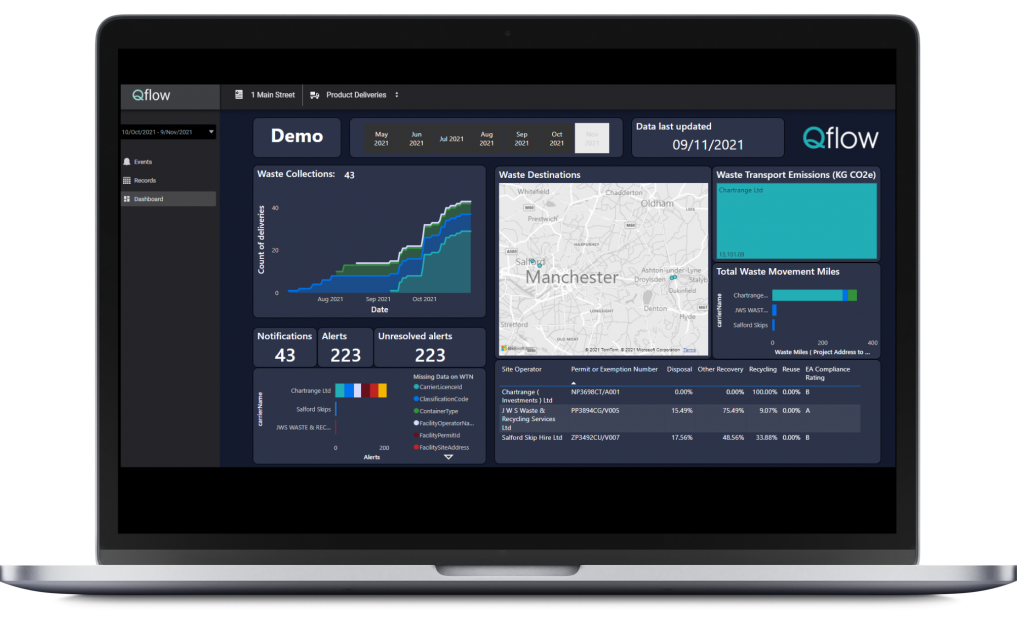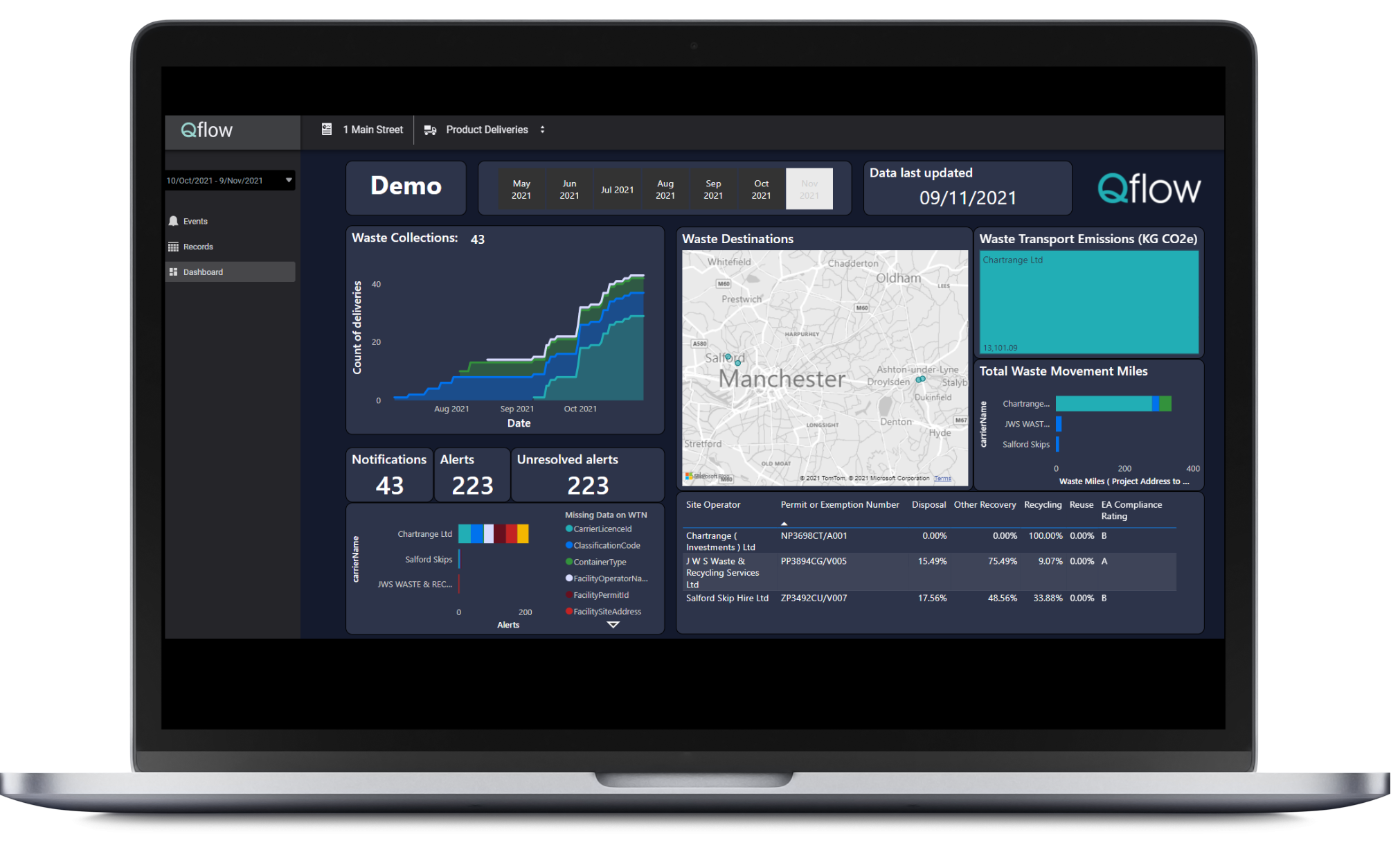 Automating data capture at source with no manual input, making digitisation and reporting a breeze.
Leverage the Qflow API to connect your data to your other systems for hassle-free reporting.
How do you know what was planned is actually being built? With a continuous stream of data, you'll maintain the Golden Thread.
Speed up payment reconciliation and build a healthy relationship with your supply chain.
By minimising wasted resources and increasing efficiency, we help you reduce your projects carbon footprint.
Ensure project compliance
With real-time audits on material deliveries and waste transfers, you can be sure that your supply chain is delivering a compliant service.
Drive efficiency and reduce commercial risk
It's not about replacing people, it's about enabling them to do more complex tasks faster and better. Qflow alerts your team when deliveries arrive on site that don't meet specification, enabling them to take action before it's too late.
Speed up payment reconciliation
With all your Goods Received Notes automatically digitised, regardless of the supplier, it has never been easier to verify invoices, speeding up the process of cost reconciliation and supplier payments by up to 271%. Click learn more to find out how Bouygues UK achieved this across their UK Construction sites.
Ensuring quality across your projects
Quality control relies heavily on manual processes resulting in a lack of accountability and visibility. By automating and standardising the digitisation of supply chain data, and allowing connectivity across the project, Qflow ensures greater coverage and quality of your project data. This level of transparency and accessibility of data has a profound impact on the delivery of your projects.
Making the business case for sustainability
Your data holds a wealth of insights that can tell a compelling story and help steer your project's impact. We help you harness these insights and make them actionable for your team. By automating the boring bits, Qflow empowers your team to carry out more value- adding activities such as working with your supply chain to eliminate carbon.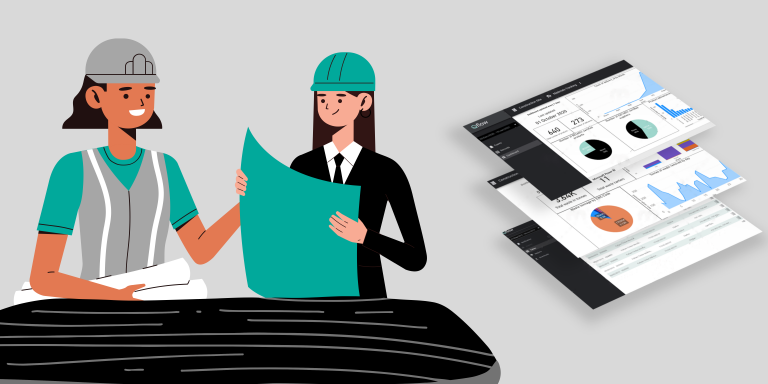 Qflow does the hard work so you can focus on the data that matters