£108K
Direct time saving £FTE per year
85%
Reduction in time spent manually reporting data
After a successful Innovate UK pilot, where over £100K of savings were identified on the Costain
Skanska Joint Venture of the HS2 Enabling Works, HS2 agreed to fund a further 12-month
deployment on the Main Works Contract.
HS2 is a mega project with huge volumes of deliveries and waste needing to be documented every day. The sustainability and quality requirements are very arduous, meaning the administration time of collating and reporting all this information is extensive.
It is vital that the team look for ways to adopt digital technology and reduce the admin burden. Prior to Qflow, the team was having to collect and manually report over 1000 + tickets per month resulting in over 83 days saved of admin work.
"Using Qflow has saved huge amounts of time and made it easier for SCS Staff to access waste and delivery ticket data"
– Serena Ward-Job Title- Costain 
Over the course of this trial Qflow worked closely with the sustainability team at Multiplex to help them digitize and centralize their environmental data. In collaboration with Multiplex, Qflow developed 6 new features over the course of the trial to help accommodate the needs of the team. This proved to be highly beneficial and helped the sustainability team at Multiplex transition to the central Qflow platform with greater ease.
After a collaborative 3-month trial the project team saw a vast improvement in how data was captured, stored, and analyzed. Through frequent communication, Multiplex and Qflow were able to create the optimal solution for streamlining the process of monitoring the DAMAC Tower project's environmental risk.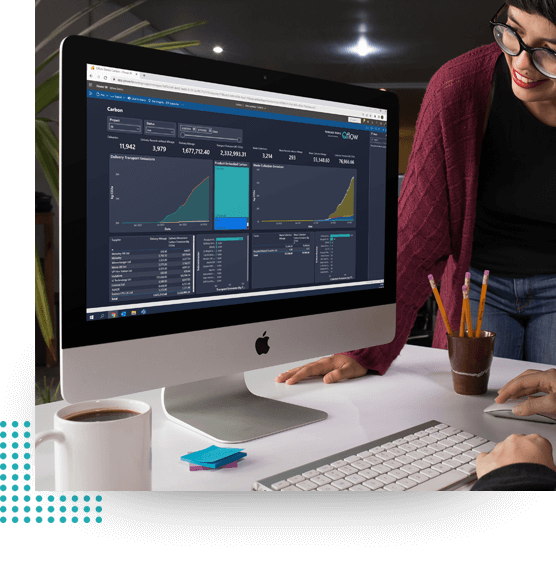 Download full case study here
Get your sustainability score today
Take our 2 minute quiz and we'll send you a free report showing your sustainability readiness